I joined up with health & fitness professional, entrepreneur, and influencer Elle Linton, to host a webinar exploring where live online fitness can fill the needs of those who are not going to the gyms or getting enough physical activity. This could be for various reasons, from health conditions to financial concerns to wanting more holistic wellness experiences, to lack of accessibility.
The recording of Part One is at the end of this blog post.
In part one, I share some ideas for how online fitness instructors can attract more people into this form of fitness, by offering MORE to those not getting served by gyms, and highlighting groups of people who can most benefit from this form of fitness and wellness.

Whilst online fitness can't offer the social aspect of a village hall or gym, the AC conditioned studios, the escapism of the home, or the range of equipment, it can offer unique advantages, such as wider wellness guidance, more convenience and a 'safe space' for those who are intimidated by the gym.

In part 2, Elle  (Keep It Simpelle), who also runs the Online Fitpros UK Group, was joined by ukactive Head of Inclusion Tim Mathias, Ashley Boorman-Wells from Smash Mind and Body, Paralympic Gold Medalist Dr Ayaz Bhuta MBE and British Royal Legion Inclusion & Diversity Stacey Denyer.  In this part we focus more on disability, and how online instructors can be of benefit to the 4 out of 5 disabled people who want to be more active. 

Why did we want to host this?

Many people turned to online fitness during the pandemic but naturally, since the gyms re-opened, many of those have returned to the gyms, and online fitness instructors have found their numbers have dropped significantly.  Although some participants have stayed with online fitness, many chose live classes as a 'stop-gap' until the gyms re-opened.

Based on ACSM Health and fitness journal, as a trend, online fitness dropped from #2 for 2022 to #13 for 2023. This is neither surprising nor unexpected but there are still millions who won't set foot in a gym.  In this video, I look at why live online classes should not simply offer an online version of what can be found in a gym, but should offer MORE, by taking advantage of the medium of online.

According to a Pure Gym report 2022 / 2023

40% of people who don't currently have a gym membership feel that gyms are too expensive.

29% feel that they wouldn't go to the gym often enough.

13% feel that they wouldn't know what to do if they went to the gym.

Out of both gym members and non-gym members, 56% find going to the gym to be an intimidating experience.

More women experience gymtimidation than men (67% vs. 49%).

1 in 4 gym goers say they currently don't feel confident while at the gym.

Online can address some of these concerns and there is still a huge opportunity to get more people mentally and physically fitter online, as long as we offer something different, drop the term 'exercise', and appeal to those who are not served by the gyms, rather than trying to reach the same people.

"We are not replacing gyms - gyms are wonderful places - our role is to reach out to those who are not getting what they need from gyms. Nail your niche!"

This could be the:

Aligning with mental health therapists.
Offering wider wellness content, from nutrition to sleep.
Linking to charities and offering specialist classes, possibly through additional training.
Collaborating with GP's and using the NHS Digital database.
Linking with stay-at-home parents groups.
Collaborating with HR departments, to offer employer-subsidised classes for their remote workers (The UK has the highest rate of remote working in the UK).
Retraining for teaching accessibility classes for the 4 in 5 disabled people who want to get fitter. 
Linking to addiction clinics.
Linking to nutrition companies.
Rewarding people each time they work out with you, such as a partnership with Tree-Nation.

The incredible online opportunity and growth in Wellness

We also explore the number one biggest opportunity for online fitness instructors and that is tapping into the growing wellness market.

According to McKinsey, the wellness market is booming. Consumers intend to keep spending more on products that improve their health, fitness, nutrition, appearance, sleep, gratitude, and mindfulness.  They estimate the global wellness market at more than $1.5 trillion.  According to Forbes, another trend is the growing emphasis on emotional and mental health. As a result, there is expected to be more demand for fitness programs that focus on stress management, mindfulness, and nutrition coaching in addition to traditional workouts.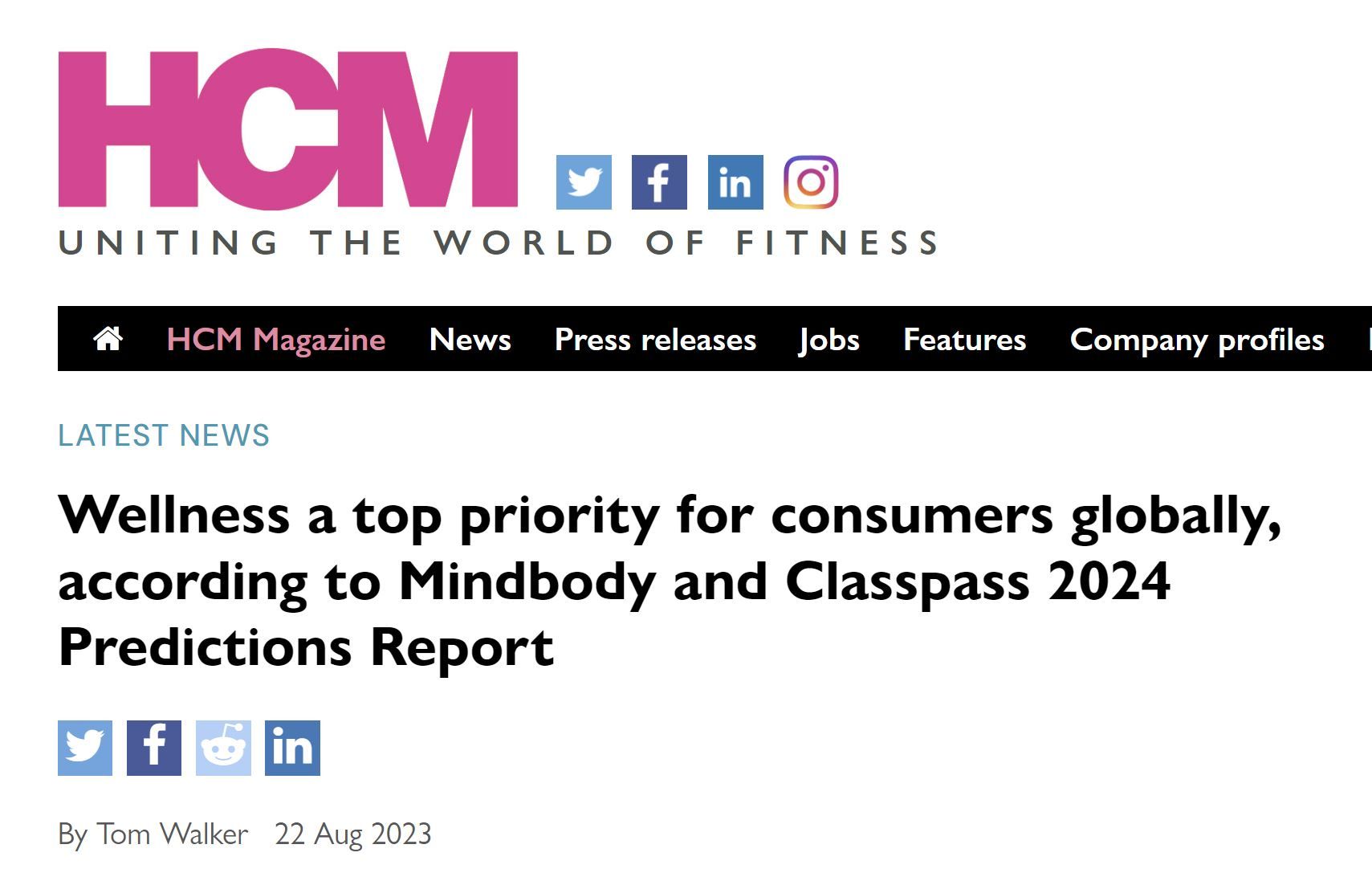 This is exactly where you can offer something more than what gyms can offer and is an incredible opportunity.

Within the video, I propose an idea / trial where we can create a dream team of experts, from nutrition to sleep.  We could get:

Michael Mosley to do a diet talk.
Tom Merrick to do a talk on alignment.
Dr Ewoma Ukeleghe to talk about skin care.
Sleep scientist for the Euro 2022 Lions team Luke Gupta.

The scope is endless.

This will allow fitness instructors to offer their clients free expert workshops each month, which we ALL invite our clients too.  Rather than just teach Yoga, you can then offer a whole range of services to your clients.

If this is of interest please email jonathan@stard.io.

Finally, in the video, I also suggest how we can incorporate the trends, such as wearables integration and body weight exercises, and fitness for older adults, into the online offering.

I hope you enjoy the video!

Please don't forget to Like the Stardio Facebook page for more tips and tricks and we would love you to fill in the short Instructor LIVES survey, at the top of this page. It will only take 3 minutes and mean a lot to us!

Below the video, I have posted various useful links.
Useful Links

How to market your group exercise classes to new audiences, by Rachel Holmes workshop 

EMD UK free instructor membership site

https://stardio.com/morethan

Online FitPros UK Facebook group

Wellness

https://www.mckinsey.com/featured-insights/the-next-normal/wellness
https://www.healthclubmanagement.co.uk/health-club-management-news/Wellness-now-a-top-priority-for-consumers-globally-with-spending-predicted-to-increase/351716
Mental Health
https://www.healthclubmanagement.co.uk/health-club-management-features/Promotion-Myzone-Positive-Mood/36424
BACP Register of Counsellors and Psychotherapists
BetterHelp

Mental Health Foundation
MyZone mental wellbeing article
Campaign to end loneliness - https://www.gov.uk/government/news/loneliness-minister-its-more-important-than-ever-to-take-action
Other
Article about the effect exercise can have on excessive alcohol consumption.
Stay-at-Home Mom Meetup groups
University of Mexico research about exercise and motivation
The state of the industry - https://abcfitness.com/webinars/state-of-the-industry-whats-next-in-fitness/
Why are men missing out? - https://www.lesmills.com/uk/fit-planet/fitness/men-are-missing-out/