STARDIO's charity takeover, GOOD SESSIONS 2023, is a wonderful giving way to start the year, as we will donate £12+£3 Gift Aid for every person that joins one of our special free online workouts! (UK only)

Plus!  If you film your workout and send it to us, we will pay you £20, if you
allow us to post as part of an edited video later.
 
YOU WORKOUT. WE DONATE.

In aid of The Trussell Trust Foundation, live fitness streaming app STARDIO has joined forces with three amazing instructors, to give up to 75 people the chance to enjoy an amazing workout from the comfort of their own homes - their efforts having a direct impact on people who need support this winter.

BOOKINGS DEADLINE HAS BEEN EXTENDED TO 5PM JAN 10TH

Is this legit?

YES!  Some people think it's "too good to be true" but STARDIO will launch in beta form for three months from January, and we are looking for participants to 'test' the app. Normally we pay people to test the app, but rather than just do straightforward 'user tests', we thought we would use the tests to raise money for an important cause instead, and only pay if people film the workouts.  
 
Three amazing instructors.  Three amazing classes. Free to participate.  

 
We all know group exercise has a huge positive impact on people.  Not only is it wonderful for circulation, blood pressure, strength, weight maintenance and mental health, but it can also bring about friendships that amplify the health benefits even further.
 
But what if the positive power of group exercise could have an impact on the wider community, outside the virtual studio?

This question led to the creation of STARDIO GOOD SESSIONS, where three special classes will run in aid of The Trussell Trust Foundation.

Between 1 April 2022 and 30 September 2022, food banks in the Trussell Trust's UK-wide network distributed 1.3 million food parcels to people facing hardship – this is an increase of 52% compared to the same period in 2019.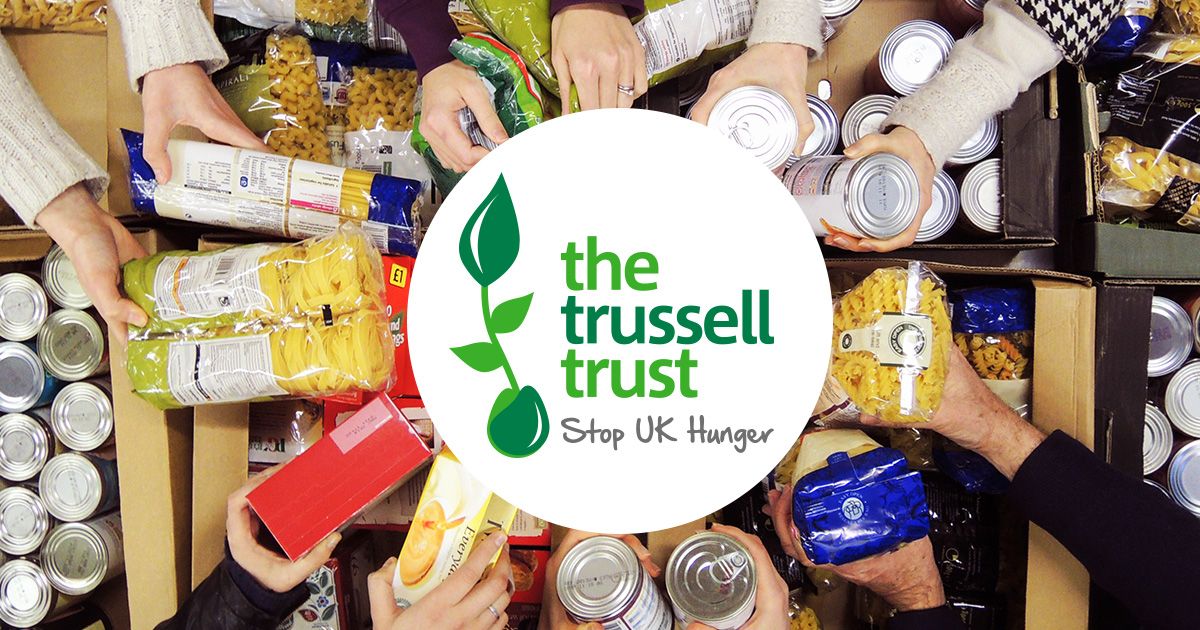 Never has the work of The Trussell Trust been so vital.
  
For the first time, the need for emergency food is outstripping donations as the cost of living emergency is leading to a drastic increase in the number of people turning to food banks for support.

At STARDIO, we know exercise is only one component of a healthy lifestyle.  As they say, you are what you eat. Food is the fuel for our engines!  Everything starts from within and in 2023, people should not be making the choice of whether they can afford to eat.

Whilst this campaign won't change the world, we hope that we can at least contribute to the Trussell's Trust's amazing work, whose mission is to end UK hunger.




You will be among the first beta users to take a virtual workout on STARDIO LIVE 
 
How will it work?

If you are based in the UK, and have a laptop with a webcam, you are welcome to join one of our three amazing classes.  All fitness levels are welcome! Each class is no longer than 40 minutes long, and they span HIIT, Martial Arts and Weights to Music, so there is something for everyone.

Want to join a class?  Click here for instructions on how to sign up!

For every person that joins one of the GOOD SESSIONS classes, the STARDIO team will donate £12 + £3 to the Trussell Trust.  Not only will participants have a great experience in the comfort of their own homes, but the feel-good factor of the workout will be even greater knowing that their efforts have contributed to the mission.

No donations are required by the participants, and the classes are completely free.

Would you like to 'bring a friend?'  The more people who join a class, the more we donate, so please feel free to spread the word!

Film your workout - Get paid £20

If you film yourself during the workout,  you will be paid £20 if we can use it in future promotional videos.  To do this, please film on a stable surface, in landscape mode, and send the video to jonathan@stard.io via wetransfer.
 
The GOOD SESSIONS 2023 Online Classes
 
FIGHT ! By Adele Andersen / JAN 12TH 18.30  

Martial arts-inspired workout to music. This 40-minute choreographed class will have you punching, weaving, dodging, kicking and uppercutting your way to the top of your class!

HOW TO BOOK 
 
---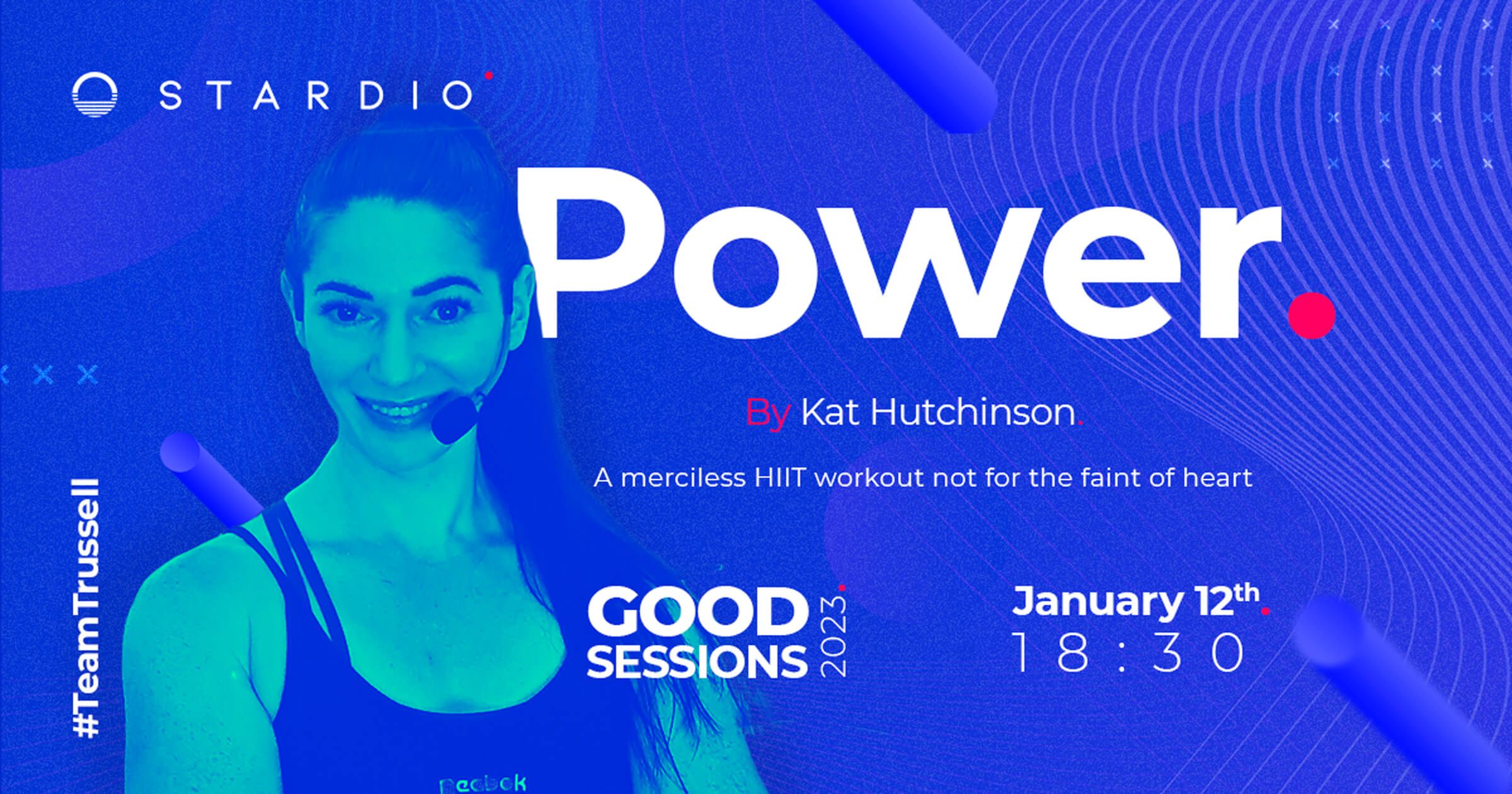 POWER! by Kat Hutchinson / JAN 12TH 18.30  (FULLY BOOKED)

A merciless HIIT workout not for the faint of heart.  A 30-minute workout for those who like their workouts high energy and to be pushed to the limits! 
---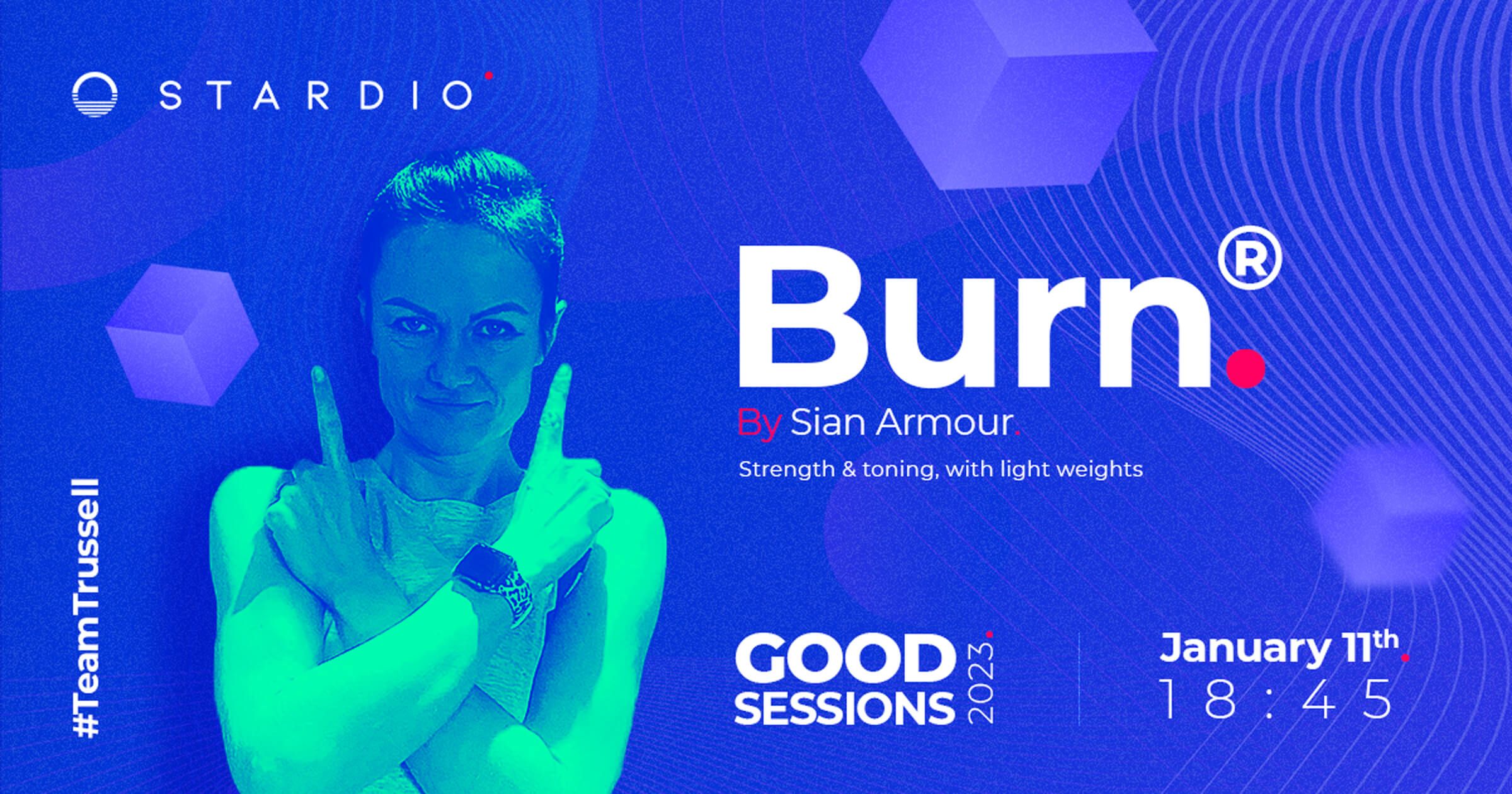 BURN! by Sian Armour / JAN 11TH 18.45

Grab your 1-2kg dumbbells for this strength, movement & toning workout set to an amazing soundtrack
 spread over 30 amazing minutes!
 
---

Want to join a class?  Click here for instructions on how to sign up!

Where the donations will go?

The donation will go to the Trussell Trust, which supports over 1300 food banks in their nationwide network. The donation STARDIO makes on your behalf will help their mission and further details about their work can be found here.  
If the STARDIO GOOD SESSIONS Workouts are not something that interests you, please consider a donation to one of the food banks they represent. Each is an individual charity in its own right and handles its own donations, so if you wish to support a specific foodbank of your choosing, the best way forward would be for you to contact that local food bank directly.  

You can find your local food bank along with their contact details and individual website here:

ABOUT STARDIO

STARDIO is the world's first live fitness streaming platform for people wanting the accountability and motivation of live instructor-led classes, but with quality close to 'On Demand' classes. Participants can find their perfect qualified instructor and enjoy unlimited classes every month.  Not only can they support all the hard work, devotion and training that goes into the life-changing professional of group-ex coaching, but participants can enjoy healthy, fun, exciting fitness experiences without the hassle and cost of going to the gym.    
 
STARDIO beta launches early January 2023.  To stay up to date, please consider following us on social media via the links below, or if you are a fitness instructor who looking to move to a hybrid model in the New Year, feel free to sign up for our newsletter.

Please consider following us on Facebook and Instagram.
 
---
ABOUT YOUR INSTRUCTORS

Meet Kat Hutchinson
 
I've been a fitness instructor since 2015. I absolutely love teaching group exercise classes, helping people fall in love with fitness and coaching them to reach their goals. I thrive on the atmosphere in classes and love the supportive environment when everyone is working hard together. Whether you're a nervous first-timer or a front-row athlete, you will always find a warm, welcoming environment where you're challenged but also supported and encouraged. I've come a long way in my own personal fitness journey (through serious health issues and setbacks). I firmly believe we are all capable of great things and my goal is to help as many people as possible realize their potential. Together, we are unstoppable! Outside of teaching fitness classes, I'm an ultra-marathon runner having competed in numerous mountain races in the UK and Europe. I enjoy the challenge of pushing my limits to see what I'm physically and mentally capable of. There's nothing quite like the feeling of flying down a mountain trail or crossing that finish line.

Instagram 
Facebook

Meet Adele Andersen

My classes are all about great tunes, moves and fun. I love to banter with my participants who particularly appreciate my pets caught crashing class (and often have one of my own cats onscreen). 

I teach freestyle combat, flow, HIIT, strength and mobility classes, encouraging high-quality movement. I also keep a close eye on everyone in class and love to engage directly to create an interactive, community-centred feel.

As well as teaching online, I has an outdoor bootcamp in west London. Outside of fitness, I have recently discovered the joys of gardening, love everything to do with horses (including horseback combat sports), stalk my husband's band, engage in the frequent snugging of cats, and have just finished a fantasy novel.

Facebook 
Instagram
Website

Meet Sian Armour

I began teaching in 2014 & simply LOVE group fitness! I'm qualified in Exercise to Music Level 2 and an Ambassador for The Jungle Body programmes. As our fitness business grew, I recruited my husband Mark and now team teach most days. My main aim is to help others succeed in their fitness goals as well as making them realise that fitness can be fun!!

When not teaching, I love to take long walks with my labrador, have a new found love of running and most of all spending time with my family.